Home Humidifiers Bangor
"Humidification" is the process of adding moisture to the air. Most people associate humidity with high levels of humidity found outdoors, which is incredibly uncomfortable, but lower levels of humidity have many proven benefits to your health and home comfort. Humidity is actually one of the most important aspects of creating optimal indoor comfort.
Getting the proper amount of humidity in your home is tricky, but using a whole-home humidifier is a very effective way to do it. These will give your home the perfect level of humidity without making it uncomfortable as well as avoiding problems caused by dry air.
As temperatures drop and we begin to heat our homes, we can run into one problem. When the outdoor air is brought into your home and heated, it causes the humidity to significantly drop, resulting in dry air in your home.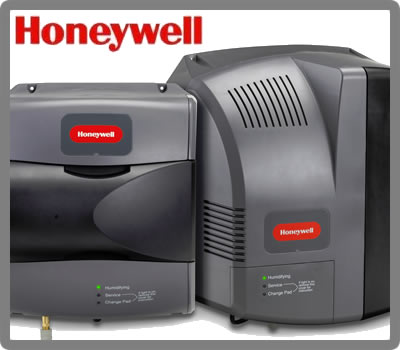 FINANCING AVAILABLE
---
How dry air can damage your health
Most experts and physicians recommend humidity control in the home to prevent dry air and the damaging effects it may have on you.
♦ When your humidity begins to drop, it creates an ideal environment for viruses that cause cold and flu. If you experience colds, flu, and other respiratory ailments often, it may be caused by low humidity in your home. According to The American Society of Otolaryngology, low humidity levels can make you susceptible to infection and can aggravate allergy and asthma symptoms.
♦ When the humidity levels in your home is low, it doesn't only affect you. Low humidity can cause walls, woodwork, and even hardwood floors to crack. Low humidity levels can even create victims out of your electronics due to static electric charges, which would require expensive repair or replacement.
♦ Low humidity levels can also make you feel colder, even when the thermostat is set to a normal temperature. This can lead you to turn up the thermostat, resulting in higher energy bills.
Low humidity can also cause other milder problems such as bloody noses, dry mouth, dry itchy eyes, sore throats, itchy skin, and painful static shocks.